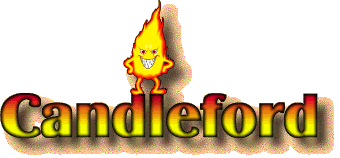 ---
If you like what you've read and heard, please make contact with us. Even if you're not sure, you can come along to see us in action or chat to Martin for advice - he is rarely unable to help. You can reach Martin on his new mobile number: +44 (0)7419 134334, or e-mail us at his address:
Alternatively, follow this link to fill in a Booking Enquiry Form
Or, if you'd prefer something a bit more interactive than a form, visit the Candleford Forums where you can post messages to a variety of topics, read anecdotes from others, ask the band questions, or even advertise an item for sale (at no charge). You will need to register a username and password, but it's very straightforward — guidelines are provided too (look at the menu at the top left of the page).
But whatever else you do, BOOK US FOR YOUR FUNCTION — YOU WON'T BE DISAPPOINTED !!
Come and see us first — we encourage our clients to do this as no recording can adequately demonstrate the ebullience and magnificence of a "slick" Caller like Martin...! (We recommend you wear sunglasses though).
If you feel we might be too far away from your venue, offer us the pleasure of your company, wherever you might be. As long as our travel expenses are met, we're available, e.g. we have played in The Netherlands and Germany, y'know! Otherwise, let us recommend an appropriate band in your region.

Remember that almost all of our bookings come through recommendations and we are famous for our reliability.

---